In time for the Global Accessibility Awareness Day (GAAD) celebration, Google has announced that they are adding accessibility (a11y) tags to make it easier to find Android Accessibility Apps in the Play Store.
The accessibility tags are under the "About this app" section of an Accessibility App.  The a11y tags include the following:
Screen reader-friendly
Visual assistance
Hearing assistance
Learning disability
Motor assistance
Accessible communication
Currently, Google has tagged a sample of Android accessibility apps, and they are planning to add it to relevant apps in the future.
Among the sample apps that have added a11y tags are:
Read: What You Need To Know Before Rooting Your Device
The Importance of Accessibility Tags (a11y) on finding Android Accessibility Apps on Google Play Store
With the introduction of accessibility tags, users with diverse a11y needs can easily find apps that they can use. This redefines searching for apps in Play Store, especially for people with disabilities.
The a11y tags are applied under two categories of apps: the useful tools for specific user groups (e.g. deaf, or hard of hearing) and apps in any categories that are accessible (e.g. screen reader-friendly game). For instance, "A Blind Legend" has a screen reader-friendly tag.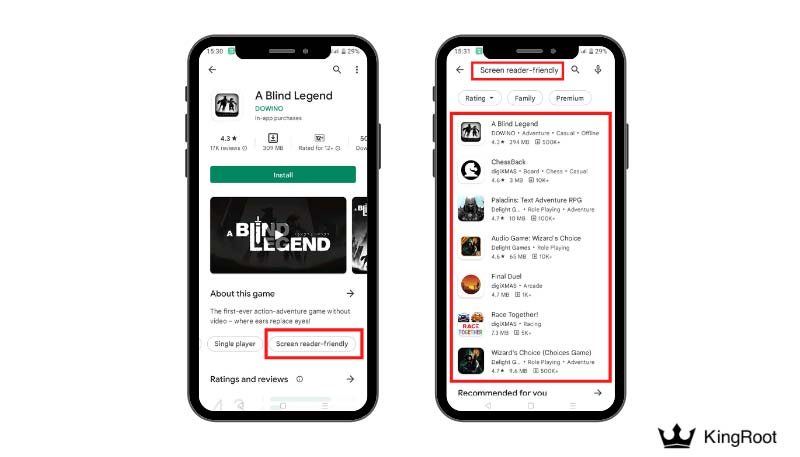 How do the Accessibility Tags (a11y) Work?
The a11y tags work the same as the other tags in the Play Store. To find an Android Accessibility app with the same feature, you may do the following:
Open the Google Play Store App
Search over the app with the relevant tag
Open the app and find the relevant tags on the Details Screen.
To see a list of apps under an A11y tag, you may click a specific A11y tag. For instance, when you open "Android Accessibility Suite", it has "visual assistance," "learning disability," and "motor assistance" tags, by clicking one of its tags, e.g. "visual assistance," you will find a list of apps with visual assistance tags.
Moreover, if you open "Sound Amplifier", you will find the hearing assistance tag, and when you click that tag, it will open a list of apps with hearing assistance tags.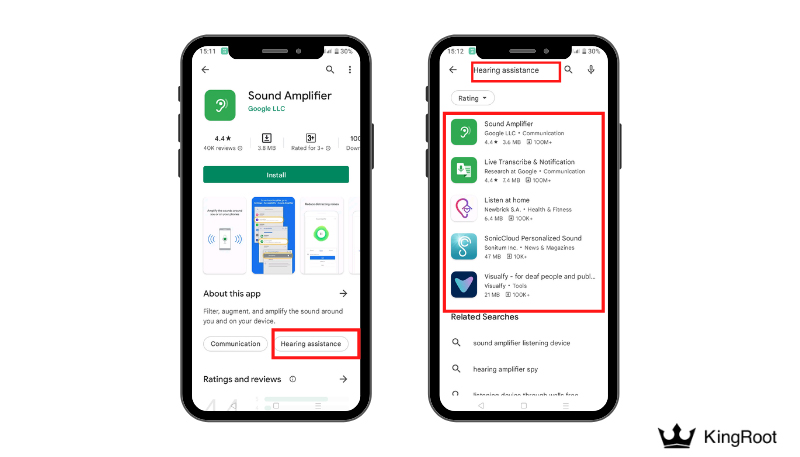 You can find the full announcement here.